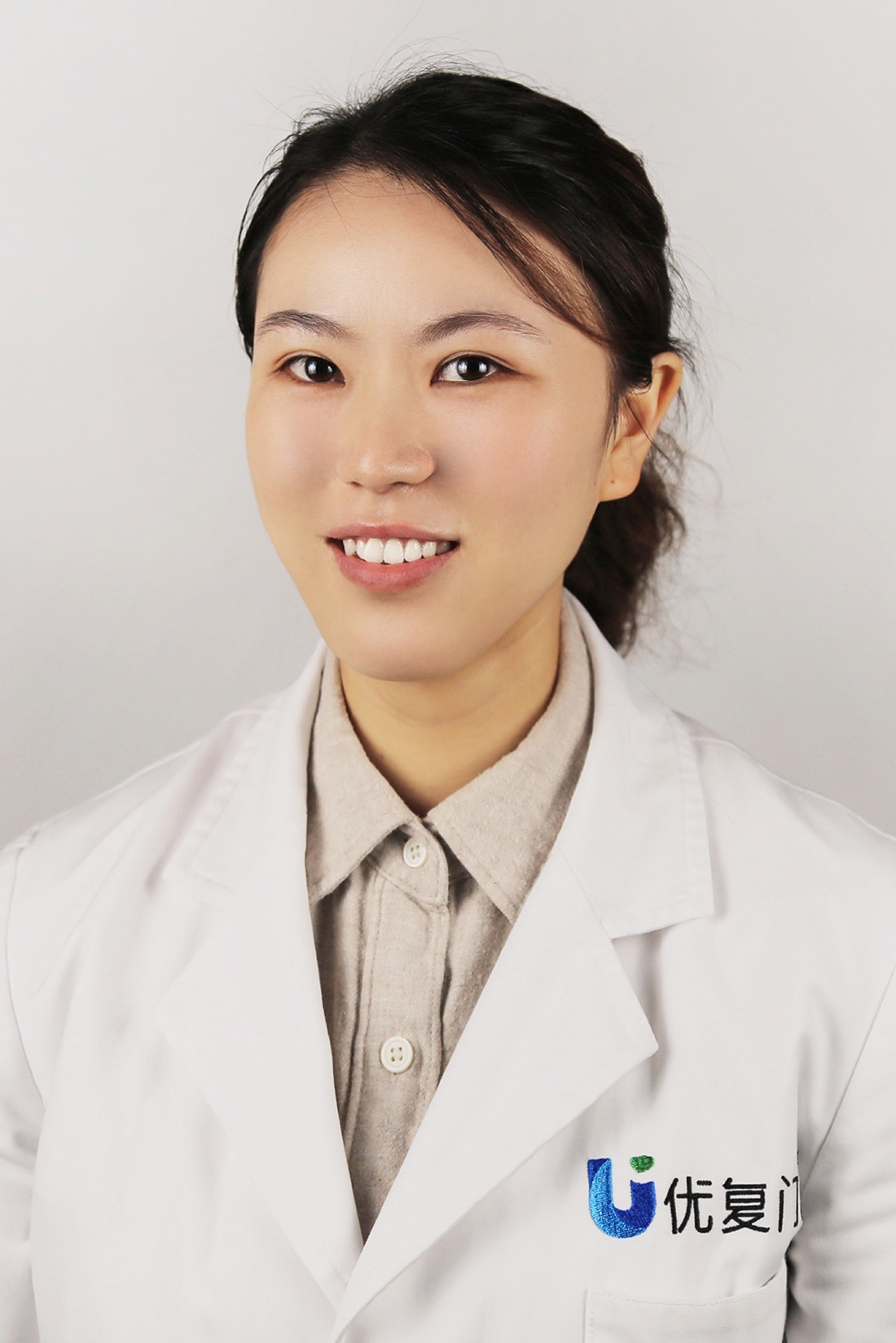 Ellie, 艾海丽
PT
---
Introduction
Ellie graduated from China Southern Medical University. She previously worked at Shanghai Sunshine Rehabilitation Center, Nanfang hospital, and Zhujiang hospital. She has also provided onsite medical services at international ultramarathons.
Credentials
Bachelor in Rehabilitation Therapy, Southern Medical University
Certificated Physical Therapist – China
Certificated ankle biomechanics and anatomy trains class
Specialties
• Chronic pain
• Women health
• Postural dysfunction
• Sports injury prevention
• Postoperative rehabilitation
Book an Appointment with our Experienced Team
Our Doctors
Our rehabilitation clinic has an international team of doctors, who are good at starting from conservative treatment and non-operative treatment plans, so that patients can speed up their recovery as much as possible without pain.