产前产后都需要康复,PRENATAL AND POSTNATAL REHABILITATION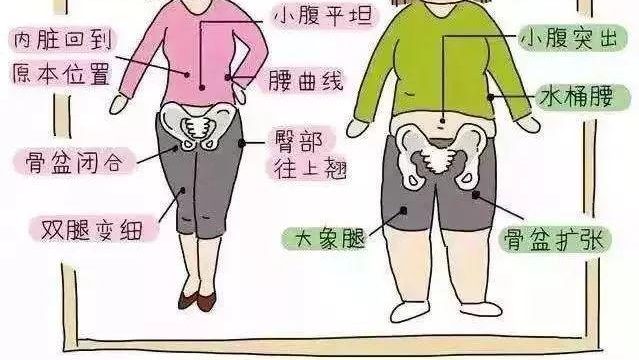 什么是产前和产后康复
WHAT IS PRENATAL AND 
POSTNATAL REHABILITATION
在怀孕和分娩期间,女性身体会发生许多身体变化,包括姿势改变,肌肉无力以及可能对肌肉骨骼系统产生负面影响的疼痛。产前和产后康复的目标是减轻疼痛,恢复孕前健康水平,减少产后抑郁的可能性, 并治疗怀孕和分娩期间可能出现的并发症。
During pregnancy and childbirth, many physical changes occur to a woman's body including altered posture, muscle weakness, and pain that can have a negative impact on the musculoskeletal system.  The goal of pre and postnatal rehabilitation is to relieve pain, regain pre-pregnancy fitness levels, reduce the likelihood of postpartum depression, and treat complications that may have arisen during pregnancy and childbirth.
产后常见问题
Postpartum Program
骨盆/ SI关节疼痛
腰背疼痛
上身情况(腕管综合征,肌腱炎和胸廓出口综合征)
颈部和上背部疼痛
肌肉痉挛/肌筋膜疼痛
盆底功能障碍(虚弱,疼痛,神经肌肉控制不当,尿失禁)
腹直肌(腹肌分离)
核心肌肉无力
疤痕疼痛(剖腹产,会阴切开术)
盆腔器官脱垂
Pelvic/ SI Joint pain 
Low back pain
Upper body conditions (carpal tunnel syndrome, tendonitis, and thoracic outlet syndrome)
Neck and upper back pain
Muscle spasm/myofascial pain 
Pelvic floor dysfunction (weakness, pain, improper neuromuscular control, incontinence)
Diastasis rectus abdominis (abdominal muscle separation)
Core muscle weakness
Scar pain (cesarean, episiotomy)
Pelvic organ prolapse

—常见疼痛
骨盆疼痛
产前和产后妇女的骨盆疼痛有多种原因,这可能与盆腔器官脱垂,耻骨联合分离或外阴切开术引起的疼痛一样简单。即使在愈合发生后,骨盆底肌肉紧张也会导致持续的会阴部疼痛(阴道和肛门之间的区域)。
Pelvic Pain
There are various causes for pelvic pain in pre and postpartum women, which could be related to pelvic organ prolapse, pubic symphysis separation, or as simple as pain resulting from an episiotomy.  Tight pelvic floor muscles can cause persistent perineal pain (the area between the vagina and the anus), even after healing has occurred.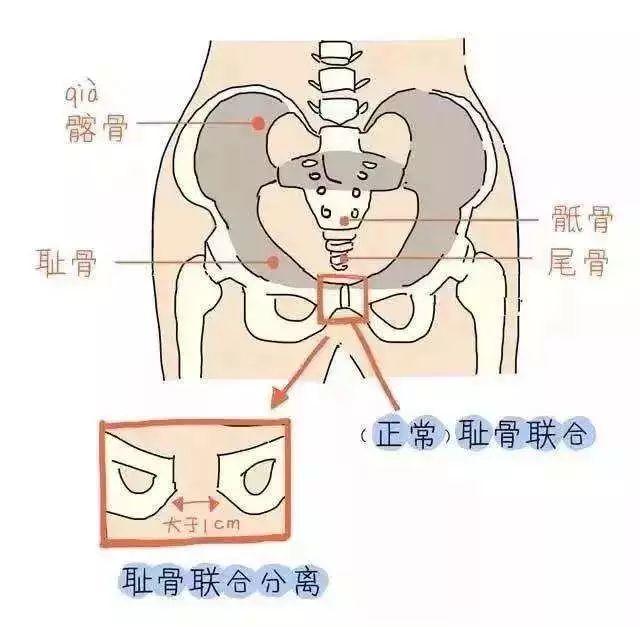 手腕和手痛
DeQuervain的腱鞘炎是由手腕肌腱炎症引起的拇指和手腕运动引起的疼痛。这种情况可以开始产前继发液体潴留和荷尔蒙变化;然而,在产后期间,儿童保育活动过度使用似乎更为频繁。
Wrist and Hand Pain
DeQuervain's Tenosynovitis is pain with thumb and wrist movements caused by inflammation of tendons along the wrist.  The condition can begin antenatal secondary to fluid retention and hormonal changes; however, it appears to be more frequent in the postpartum period with overuse during childcare activities.
腕管综合症
腕管综合征是由于体内水分滞留而导致的正中神经受压。典型的症状是拇指,食指,中指和无名指的径向半部分麻木和刺痛。
Carpal Tunnel Syndrome
Carpal tunnel syndrome is compression of the median nerve due to water retention in the body.  The typical symptoms are numbness and tingling in the thumb, index finger, middle finger, and radial half of the ring finger.
腰背部和颈部疼痛
在怀孕期间和产后期间,腰背部和颈部疼痛很常见。原因归结于腰背部的应变增加和荷尔蒙的改变。典型的疼痛部位包括腰背和骶髂关节(正好位于腰背处的凹陷处)。颈部疼痛在分娩后更常见,因为假设新姿势照顾新生儿。长时间的不良姿势会对颈部和上背部造成很大的压力,但可以通过适当定位自己和宝宝来预防。
Low Back and Neck Pain
Pain in the low back and neck are common occurrences during pregnancy and in the postpartum period.  The causes have been attributed to both increased strain on the low back and altered hormones.  Typical pain locations include the low back and the sacroiliac joints (just below the dimples on the low back).  Pain in the neck is more common following childbirth as new postures are assumed to care for the new infant.  Prolonged poor postures can place a significant amount of strain on the neck and upper back, but can be prevented through proper positioning of yourself and your baby.
适用的物理治疗的类型
TYPES OF PHYSICAL 
THERAPY TREATMENTS
肌肉能量技术重新调整骨盆带关节和腰椎
软组织和关节动员
骨盆底肌肉神经肌肉再教育,协调和力量训练
核心稳定和加强锻炼
姿势肌肉训练和加强
在日常婴儿护理活动中进行适当的身体机能教育
治疗疼痛的方式(热,冷,电刺激,超声)
针对各种产前和产后情况建议和安装适当的支撑带 个性化的家庭计划
Muscle energy techniques to realign the pelvic girdle joints and lumbar spine
Soft tissue and joint mobilization's
Pelvic floor muscle neuromuscular re-education, coordination, and strength training
Core stabilization and strengthening exercises
Postural muscle training and strengthening
Education on proper body mechanics during daily baby care activities
Modalities to treat pain (heat, cold, electrical stimulation, ultrasound)
Recommendation and fitting for appropriate support belts for various prenatal and postnatal conditions
Individualized home programs
什么时候开始康复
WHEN IS THE BEST TIME 
TO START REHABILITATION
在您怀孕期间和产后6周后随时与您的产科医生进行随访,并且可以恢复体育锻炼。
A
nytime during your pregnancy and after your 6 week post delivery follow-up with your Obstetrician Doctor and are cleared to resume physical exercise.
本篇文章来源于微信公众号: 上海优复门诊部