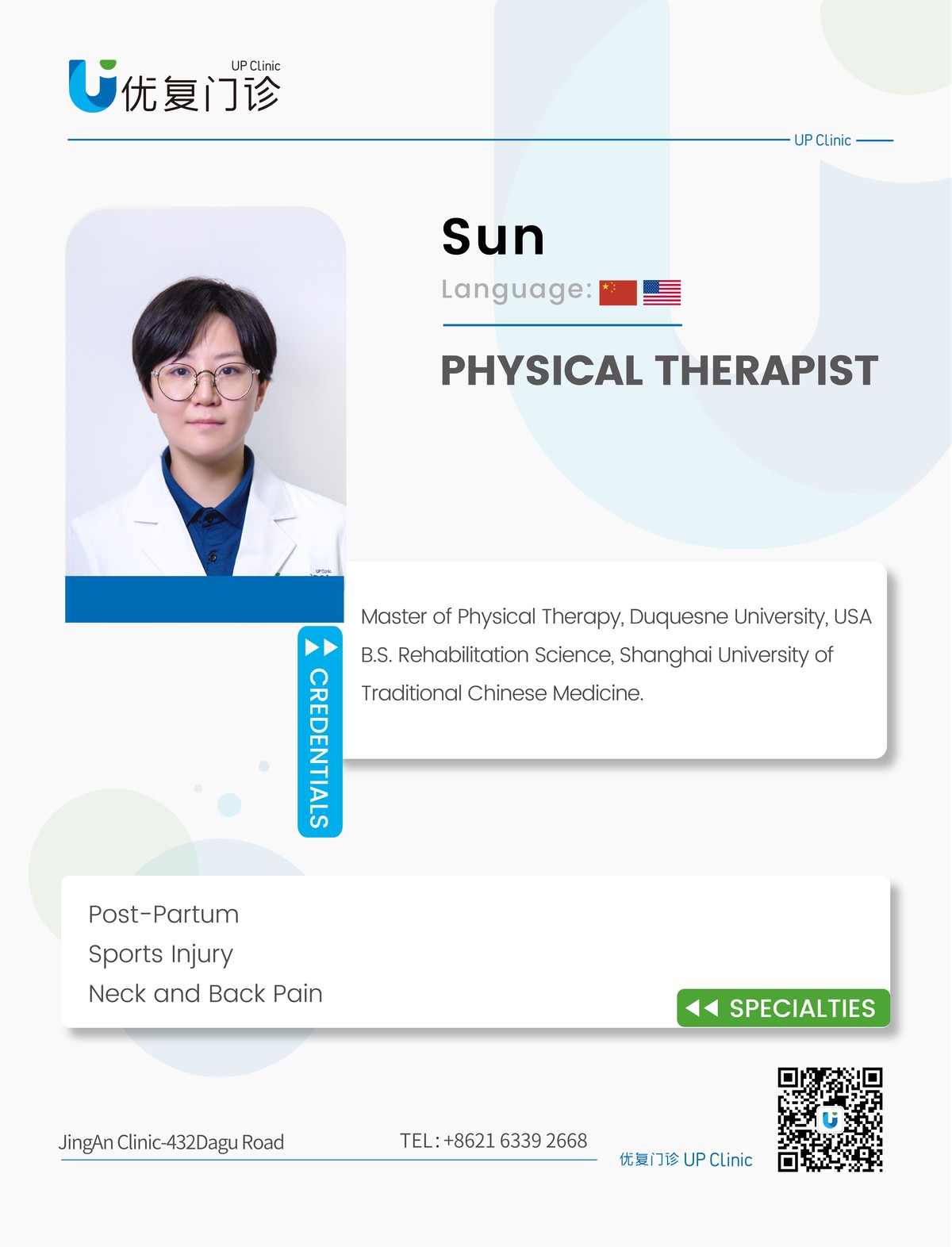 Jia Qin Sun 孙佳芹
PT
---
Master of Physical Therapy, Duquesne University, USA
B.S. Rehabilitation Science, Shanghai University of Traditional Chinese Medicine.
Post-partum,
Sports injury
Chonic pain management
Neck and back pain
Book an Appointment with our Experienced Team
Our Doctors
Our rehabilitation clinic has an international team of doctors, who are good at starting from conservative treatment and non-operative treatment plans, so that patients can speed up their recovery as much as possible without pain.