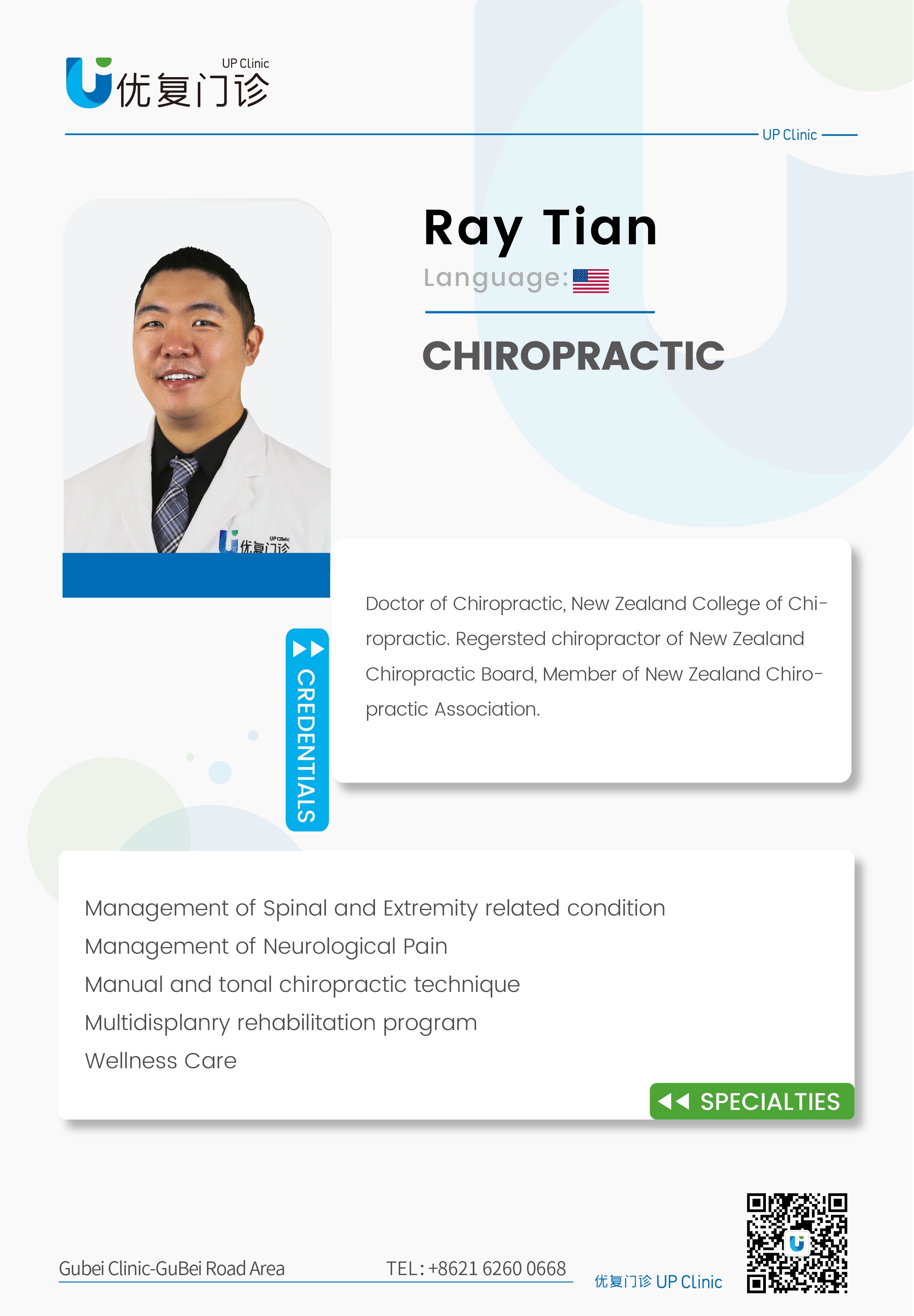 Ray Tian
Chiropractor
---
Introduction
Dr. Ray Tian, D.C., born in China, he studied Chiropractic and graduated from the New Zealand College of Chiropractic. He is fully accredited and licensed by the New Zealand Board of Chiropractic. He specializes in specific spinal adjustments and is proficient in several techniques including activator methods technique, network spinal analysis, upper cervical toggle technique as well as diversified and gonstead methods.  He has treated a wide range of patients including children and geriatric patients and uses both xray and MRI film as well as posture as part of his diagnostic analysis. As a health care practitioner, Dr Tian believes that everyone has the great potential to optimising their health and improve their quality of life.
Credentials
Doctor of Chiropractic, New Zealand College of Chiropractic
Registered chiropractor of New Zealand Chiropractic Board
Member of New Zealand Chiropractic Association
Specialties
Management of Spinal and Extremity related condition
Management of Neurological Pain
Manual and tonal chiropractic technique
Multidisplanry rehabilitation program 
Wellness Care
Book an Appointment with our Experienced Team
Our Doctors
Our rehabilitation clinic has an international team of doctors, who are good at starting from conservative treatment and non-operative treatment plans, so that patients can speed up their recovery as much as possible without pain.