The bond you build with your physical therapist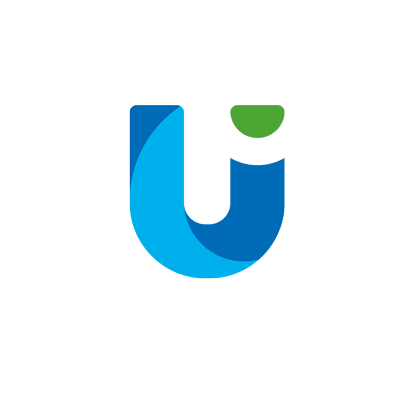 Meet Lesli, a recent UP Clinic 'graduating' patient. Splitting her time between Beijing and Shanghai, she works as a Managing Partner of a US-based law firm, and had two surgeries less than one year apart. She shares with us her story(s) of how UP Clinic helped her recovery process, as well as the difficulties she faced during rehab. She hopes by sharing her story – and the challenges she faced from injury to surgery to recovery – she can help others who may find themselves in a similar situation.
Your first surgery was in March 2021… can you tell us about what happened and how you first found UP?
I had a bike accident in September 2020 and tore my right rotator cuff and part of my bicep, and then aggravated an injury to my left hip.
I tried everything non-surgical (acupuncture, massage, physical therapy) thinking it wasn't that bad, but after waking up in pain after 6 months without increased mobility in my arm, I decided to finally have surgery.
The initial recovery process was agonizing – I was in a pillow sling and couldn't lift my arm to eat with chopsticks or wash my hair, or even pour a cup of coffee or glass of wine. I had to sleep on a slight incline to get the right angle for my shoulder.
My surgery was in Beijing [where I was living], but I had just been asked to split my time between Beijing and Shanghai. So, one month later, in April, I started coming to UP during the weeks I was in Shanghai, thanks to a friend's recommendation.
And from that point, you started to notice a difference with your recovery?
I would come here for a week or two every month and started seeing fast results. When I did not come into the clinic, I used the various exercises sent from the therapist over WeChat to build mobility and strength.
So much so, that within four months, I was finally able to hike while carrying a backpack loaded with water, thanks to strengthening my shoulder. And while I was doing well on the uphill, on the downhill, I realized I needed to move forward with long-awaited surgery on my hip…

Now I had the confidence that my shoulder could support my bodyweight when I would be on crutches [for my hip] – because this time, I wanted to go about surgery a little bit differently.
What do you mean by wanting to go about surgery 'differently' for your hip?
When I had my first surgery, no one gave me any warning about how hard it would be to get my mobility back in my shoulder and arm – how painful or how challenging the recovery would be. Prior to this surgery, I was probably in the best shape of my life, from a strength perspective. That definitely helped, especially when my left arm had to compensate, but I didn't realize how much work it would take to rehab the right. To wash my face.. brush my teeth…put on a bra… I couldn't put on regular bra until July. It was intense.
The first pillow sling they gave me was for a US-sized man, so it was uncomfortable. It just didn't work. I couldn't sit comfortably, squeeze a ball with my fist to do my exercises and it was even hurting my back because I'd have to twist to sit. It finally got sorted (but I couldn't return the first one so there was a cost there).
I also had to buy completely new clothes – sports bras, pullover shirts and dresses, nice sweatpants.. because I couldn't zip jeans or tie drawstrings. It was very humbling, and no one prepared me for that. When I was finally able to put on makeup to a friends party, or put on a bra myself – these were 'aha' moments. I felt like I was finally on the road to recovery.
Fast forward to when I was getting my hip done. I did A LOT of research to find out exactly what it would entail. And I wanted aggressive rehab because within a month I wanted to be able to walk with no crutches, and I never wanted to sit in a wheelchair.
But even then – it wasn't enough questions. I didn't ask the question of what it would look like after I came out of surgery. I knew I'd need a brace, but I didn't quite pick up what that meant. I was at a certain angle with the brace so I couldn't sit in a regular chair or on a toilet. I was essentially standing on one leg.
It's so important to ask all the questions and make sure – you get the right equipment depending on your size [or needs]. I just never thought of how much I'd need to ask in terms of my own support.
That's such key advice – to be as prepared as possible and ask, ask, ask. Your second surgery happened seven months later, on 11/11. This time you were more prepared – at least for the surgery itself -, but Shanghai had other plans…
After surgery and a month in a rehab hospital in Beijing, I flew to Shanghai on December 10 to begin my recovery process. By early January I was able to run using the AlterG Treadmill (an anti-gravity treadmill, which uses a lifting effect to ease the impact on lower extremities) and ran for 10 minutes at 40% of my bodyweight.
I even ran a 5km in March – and I was SO excited. I got one more in just after that and then… lockdown, which really set me back quite a bit. During the lockdown I focused on my strength and mobility, but really the use of the mini bands helped me so much from completely seizing up and taking a step backwards. I also was an avid FitFam user, and took Cory's 45 minute classes, some barre classes and did lots of yoga.
It's incredible that you were able to maintain your road to recovery during that period of time. Could you talk a bit more on the mini bands – it sounds like it was a critical tool for your recovery journey.
When you first get the bands, you don't think about how critical they were (and still are) to my journey. If I don't do my bands for a day, I have a noticeable change the following day. And if I don't do them for more than a few days, I have pain in different places.
So during lockdown I would use them often. I still use the bands for my shoulder even though it's recovered. I try to use the bands daily for my hip – since it's still recovering. And I use the bands because I know they will help me wear heels again and I want to be able to wear heels again. I even used the bands in the airplane – both upper and lower body – when I flew home in September.
Generally I only spend 5-10 minutes using the bands – depending on how much time I have, if I'm in front of the TV, etc. Or if I'm sitting and starting to feel stiff, I just do 10 squats with the bands – they help to open up my hip and I can sit comfortably. It's nothing that's too much, but I know the bands helped me, and after lockdown, I did finally achieve the one-arm handstand – my "graduation from shoulder therapy" pose that was my inspiration from the day I walked into the UP Clinic in April 2021.
I think that's a critical takeaway – not seeing the recovery process as something that's super big and overwhelming but just even setting 5-10 minutes a day for some work. It's like James Clear says in Atomic Habits – just 1% every day to build up over time. Even stacking the habit – when you brush your teeth, you do the bands, or when you've sat for a certain amount of time, adding in 10 squats… it's such a great practice. Was there any other tools you found useful?
To have the progressions with Cory's (rehabilitation) videos – to be able to see my progress and understand what it took to do a little bit better. And once I could see that progress, then perhaps I'd try the slightly harder version and see how many rests or breaks I needed. Or if didn't do the harder progression, then I would try to do an easier version with less rest breaks.
It was also challenging [in lockdown] because when I didn't do one of the more intense series of exercises for a week, I had setbacks (or so I thought) – and I wanted to always be progressing – but I also realized I was gaining strength in different ways. I might need more rests but I was able to do the harder version or mix it up – and that was really helpful mentally. But it was also really hard when I felt like I had setbacks.
Mentally, I also learned I had to be lighter on myself. There wasn't a specific exercise that was especially challenging – I just always wanted to see progress. But having the different levels of progressions in the videos – and learning different ways to measure progress – that was really helpful.
After working with UP Clinic post not one, but two surgeries, is there any advice you'd have for others who might about to embark on a similar journey?
It's been a great experience [at UP] – and you have to trust your physical therapist. You develop a very strong bond because they're helping you heal. You're relying on them so much, so it's important to find your "person," and I did find that person here. I knew it wouldn't always be a pleasant experience (because that's part of healing) – it hurts; you're forced out of your comfort zone – but that was part of the healing process.
For people who think that you're going to physical therapy and it shouldn't hurt – I'm not saying it should hurt, but there are times when you might advance or progress a movement and there might be some pain. And there might be a time when you want to quit. But it's not a reason to quit. Because the more I did the exercises, the less pain I had – there was a noticeable difference if I did do them. It's kind of like if you don't do your homework, you fail the test.
And there were times when floodgates of tears opened up – I had no idea where they came from – all that emotion and moving that scar tissue around – and it got emotional sometimes. You don't realize how much you store inside and sometimes, the emotion would come out and I never expected it to happen.
But it's all part of the healing process and the journey, and you feel all that much lighter once you work through those difficult moments and have that breakthrough experience.
Recently, Lesli was able to hit another milestone – running 10km with her puppy (a breakthrough of confidence for both her hip and her shoulder). Last summer, she was also able to cycle 100km up to the Great Wall and back. We are so proud of her recovery and thrilled to see her continuing to follow her passion for sport and fitness, pain-free.
本篇文章来源于微信公众号: 上海优复门诊部