A Fitness Leader Builds Confidence After a Bad Break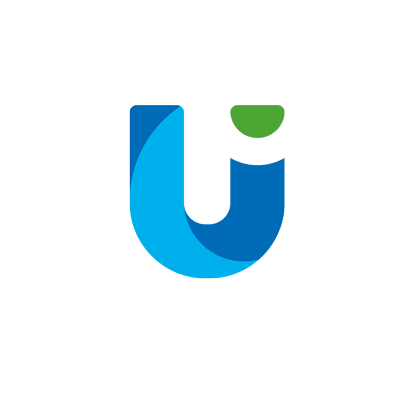 You might have seen Allann before. By day he works as an IT Director, but by early mornings and late evenings you will find him in his favorite element: leading workouts for Growth Club Shanghai (GCS). Despite plum rain showers or the summer heat, you'll find him nearly every day supporting others through these outdoor sessions to pursue healthier and stronger lives.
But leading others in fitness, means also taking care of oneself – especially when injury is involved. We talk to Allann to hear his UP Clinic story – first to help support him with a meniscus knee tear, and later on a serious break in his hand. Read on to learn his story about the importance of :
Tell us more about your first visit to UP – originally you were prescribed surgery, only to find out you didn't need it after a second opinion?
I was introduced to UP Clinic during the summer of 2020 by a friend who's a professional fitness coach after I tore my meniscus in my right knee.
Initially I went through the traditional checks at an international hospital, and following the MRI report, the doctor recommended surgery to me, and then rest for eight weeks in a cast. This is when I sought a second opinion, and was introduced to Cory from UP Clinic. This was definitely a better choice! Because in reality I was fine and didn't need surgery at all, much less to stay still for eight weeks.
So opting out of surgery and two months of staying still, you came to physio instead. Tell us more about this experience:
I worked with Cory in 2020 to learn a different approach about recovering from an injury. First, I learned how to gain confidence again, Although I was disciplined and dedicated into getting back to my usual routines and sports activities (football, basketball, outdoor fitness, Muay Thai, kickboxing, swimming, etc…), as we started working together, I soon realized I had been compensating not just my right knee, but the entire right side of my body. This was the key to first understanding the correct changes I needed to make to support my recovery. That in itself takes time, self-discipline and perseverance because you are essentially re-learning movement patterns again, but of course, that is way better than ending up with surgery.
Then of course, sometimes you have no choice but to go through surgery, depending on your type of injury. A few years later, after a workout I took a bad fall on my hand and broke my 4th and 5th metacarpals (which required surgery to fix). Cory was still able to help me, but I needed someone more specialized for this recovery process. Luckily, I was able to get sessions with Sharon. A few months later, and everything is already improving; my mobility, flexibility and strength. If you want to recover and get back to your routine as soon as possible, there's no secret sauce: you have to trust your therapist by doing your homework and build on the routine.

What types of exercises did you find worked best for you during your treatment plan(s)?
Since I introduced to you my two biggest injuries, I'll share a little about both:
For the knee injury, I went through different kinds of tests and exercises with Cory and another therapist Shimeng. These exercises were all about tension release, strengthening my quads-hips-glutes, and also regaining confidence. Other treatments that worked involved: using the massage gun, stretching, cupping, treadmill work, mobility with changes of direction and jumps, max reps on the TRX like Bulgarian squats, and a lot more.
For my hand injury: I quickly came back to UP right after my surgery. I needed more than simple and basic flexing exercises, which was all that was given to me initially from the doctor. I was also pretty worried about my mobility, flexibility and strength. I felt hugely luck and privileged to get treated by one of, if not the only, hand specialist in town: Sharon. She's truly amazing and has very quickly helped me to regain my confidence. She's helped me know what I should and shouldn't do, how long it would take me to progress and given me a realistic recovery timeline.
For example, knowing that I could do pushups or any pushing motions with my own body weight, planks and testing my limb reach in different directions, doing pull-ups with a resistance band, stretching and tension release exercises, wrist and forearm strengthening exercises, and so forth. Coming in for weekly sessions plus the homework proved that my numbers in terms of flexibility-mobility-strength became better and better. The target was to reduce the difference with my other side on these metrics and to also be able to go back progressively into my routines without any problem.
What I really appreciated with UP Clinic wasn't only from the PT sessions themselves but also the available content shared to me right after them. It allowed me easily review by checking the videos taken of me to see and understand my posture… all very useful and helpful! And also, my therapists were always available to me if I had any feedback or questions, that's also very important to me.
We're glad you felt so supported! What was your hardest challenge during this period?
Accepting. You know it sucks and that the process is going to take time. But the sooner you accept it, the faster you can get through it. Realizing what you're not able to do any more following an injury and/or a surgery has actually more mental impact on yourself than you might think. Especially if your daily or weekly routine is quite intense; stopping everything and adapting all over again can be tough for some. This was my case. But as in any kind of discipline with sports, going back to basics is usually necessary. To reflect on your progression but also to improve your [previous] performance if you're driven to do so.
What about any 'Aha' moments on your path to recovery?
I want to say that my first cupping was a great 'Aha' moment!! Haha. But it wasn't a moment of happiness and joy – on the contrary!! I was laughing of pain and also from discovering that removing these "spider webs" from your muscles isn't something you can ever get used to!
On a serious note, these kinds of moments were very satisfying and enjoyable. When you listen and trust your physio, when you gain confidence again and then you finally have that moment where you feel like yourself prior to the injury – that is the 'Aha' moment.
How long did the whole recovery process take for you?
For both times, it took me about 3-4 sessions, once a week. Pay attention to what your physiotherapist says to you, trust him or her, but mostly if you practice by yourself in between the sessions, you'll have a way better – and faster – recovery rather than if you only do your exercises at physio. But that's of course up to you!
For anyone dealing with pain or looking for recovery support, what advice would you give them?
Don't wait or hope for it to get better by itself, as it could actually get worse! Act efficiently and realistically, but also be mindful of overreacting. Regardless if you're a beginner or at a more advanced level, you should always listen to your body. With experience, you get to know more about how to deal with injuries, soreness or joint pain. But every situation can require different action, which is why you should always seek professional advice. There is no shame in asking for help and it will free you from the weight of not knowing, if you are always guessing what could be causing you pain. It saves you a huge amount of energy, both mentally and physically.
Thank you Allann. Is there anything else you'd like to share?
My experience that I wanted to share here is not an absolute truth. Everyone is different and shouldn't take anything for granted, regardless of your level. Stay humble and always consider yourself as a beginner, feeling as though you little even if you think you know a lot. Knowledge doesn't prevent you from practicing efficiently; consistency is key no matter what your end goal is, but especially for recovery.
I also would like to add that exercise, no matter how disciplined you are, is only a small part of living a healthy life. If you want to prevent injury you also need to consider a proper diet, good hydration and good sleep. Most of my injuries happened when I was tired and not very focused…
Lastly, it is also important to focus on your mentality. Train smart, enjoy what you're doing and build up a routine that will help you reach your goals no matter how ambitious they are. Believe in yourself and take time to reflect on yourself and your progression. Don't be afraid to ask questions, and go back to basics just as much as challenging yourself. Vary your routines and your programs.
Having a healthy mind in a healthy body ("mens sana in corpore sano" in Latin) is kind of my philosophy. As a great man I truly respect once told me: "if you want to be strong, you have to train in weakness".
本篇文章来源于微信公众号: 上海优复门诊部